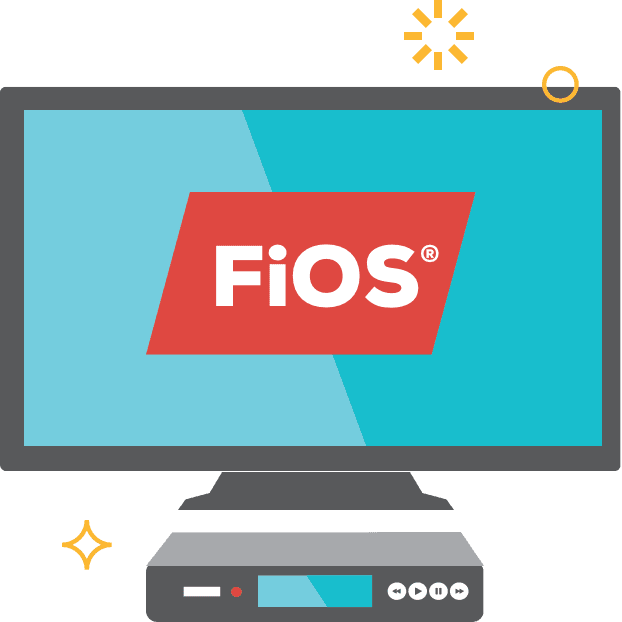 Enhance Your FiOS TV with the Best FiOS DVR
Record on any connected TV
Pause, play, or rewind LIVE TV on up to 10 TVs
Record up to 12 shows at once
See packages with DVRs
The Benefits of FiOS Quantum DVR and a Standard FiOS DVR
It's easy to think of a FiOS® DVR as simply that, a digital video recorder like the original TiVo®. But as television technology has changed, so has the DVR. You can record more, store more, and do more with the DVR technology found in FiOS Quantum DVR. The question, then, is which DVR is right for you?
Here's a general breakdown of a FiOS DVR and FiOS Quantum DVR to help you decide:
Show More
Frontier Has a DVR Recorder for You
Frontier® offers a FiOS DVR recorder with its FiOS TV service, and the DISH® Hopper™ 3 DVR recorder when you sign up for DISH TV service. Both let you record shows, control your TV from one room to the next, and watch your DVR content from your mobile device.
So whether you decide to get the FiOS Quantum DVR recorder to go with your FiOS TV, or want DISH and its Hopper® Smart DVR recorder along with Frontier High-Speed Internet, you won't miss a minute of your favorite TV shows.
FiOS TV + FiOS DVR = Best TV Experience at Home or Away
It's no secret that FiOS brings all the benefits of fiber-optic technology to your TV viewing experience. With FiOS TV you get crystal-clear HD TV and enough bandwidth to stream 4K content. What's not to love? But you want more right? Enter the FiOS DVR to save the day!
With a FiOS DVR you can pause what you're watching in the basement, walk upstairs to the bedroom, and resume watching right where you left off. And, when you add a FiOS DVR to your FiOS TV, you free yourself from just watching TV at home. Ordering a FiOS DVR with your FiOS TV subscription lets you watch your shows during a flight delay, on long bus or train rides, or even during your lunch break.
Order FiOS TV Today! 1-855-469-3598