Prices starting at just
$ 8099 /mo
internet & tv
plus $10/mo. router service fee
with 2-yr. agmt. on new DISH service. Actual speeds may vary. Installation, equipment fees, taxes & other fees apply. Services subject to availability and all applicable Frontier terms & conditions. A $34.99 Frontier video setup fee applies.plus $10 /mo. router service fee Terms & Conditions
DISH Bundles include Frontier Internet and DISH TV
Order a Frontier Bundle Now!
with 2-yr. agmt. on new DISH service. Actual speeds may vary. Installation, equipment fees, taxes & other fees apply. Services subject to availability and all applicable Frontier terms & conditions. Terms & Conditions
×
Limited-time offer for new residential Frontier Single Play customers. Offer not valid in select areas of CT, NC, SC, MN, IL, OH and NY. Must subscribe to new High-Speed Internet with maximum speed range between 0.5 Mbps and 6 Mbps download. The maximum speed range will depend on provisioned product tier. Maximum service speed is not available to all locations and the maximum speed for service at your location may be lower than the maximum speed in this range. Service speed is not guaranteed and will depend on many factors. Your ability to stream may be limited by speeds available in your area. Service subject to availability. Equipment fees, taxes, governmental surcharges, and fees, including Wi-Fi router service fee ($10/mo.), and other applicable charges extra, and subject to change. A $75 professional installation fee applies. A $9.99 equipment delivery/handling fee applies. A $9.99 broadband processing fee upon disconnection of service applies. Minimum system requirements and other terms and conditions apply. Standard charges apply for jack installation, wiring and other additional services.Frontier reserves the right to withdraw this offer at any time. Other restrictions apply.
DISH: Advertised price requires credit qualification and 24-month commitment. Upfront activation and/or receiver upgrade fees may apply based on credit qualification. Offer ends 7/15/20. 2-Year Commitment: Early termination fee of $20/mo. remaining applies if you cancel early. Included in 2-year price guarantee at $59.99 advertised price: America's Top 120 programming package, local channels, HD service fees, and Hopper Duo Smart DVR for 1 TV. Included in 2-year price guarantee for additional cost: Programming package upgrades ($74.99 for AT120+, $84.99 for AT200, $94.99 for AT250), monthly fees for upgraded or additional receivers ($5-$7 per additional TV, receivers with additional functionality may be $10-$15). Regional Sports: RSN Surcharge up to $3/mo. applies to AT120+ and higher packages and varies based on location. NOT included in 2-year price guarantee or advertised price (and subject to change): Taxes & surcharges, add-on programming (including premium channels), DISH Protect, and transactional fees. Premium Channels: 3 Mos. Free: After 3 mos., you will be billed $30/mo. for Showtime, Starz, and DISH Movie Pack unless you call or go online to cancel. Other: All packages, programming, features, and functionality and all prices and fees not included in price lock are subject to change without notice. After 6 mos., if selected, you will be billed $9.99/mo. for DISH Protect Plus unless you call to cancel. After 2 years, then-current everyday prices for all services apply. For business customers, additional monthly fees may apply. Free standard professional installation only.
190 channels
Max speeds as fast as 6 Mbps
Agents available for the next 88:88:88
View Plans in Your ZIP Code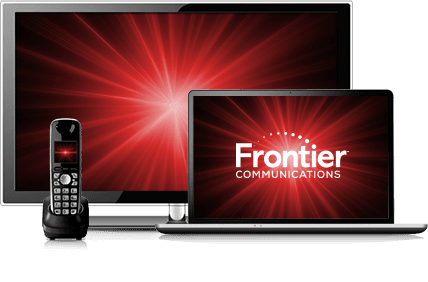 DISH TV and Internet Packages
Frontier offers additional value on Internet, TV, and Home Phone services when you bundle them into a single package. Take advantage of fiber-optic speeds with Frontier FiOS® bundles where available, and get more channels you love with DISH® bundles. Not only is this a great deal, but it also saves you time because you can manage all your services with one convenient monthly bill. Call today to start saving on your Internet, TV, and Home Phone bundle or to get great pricing on other Frontier current offers.
Frontier Internet Plans include great bonus features
Network-ready connection
FREE 24/7 technical support
Frontier Mail
8 additional email accounts
5GB of storage on each account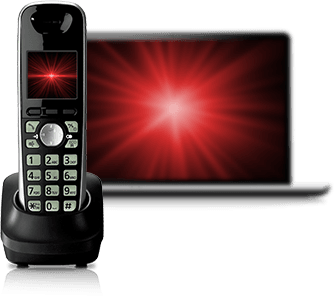 Phone and Internet Bundles from Frontier
By bundling Frontier digital voice service with Frontier Internet, you'll get the dependability of a home phone line and the connectivity of High-Speed Internet. It's the perfect way to stay in touch with friends and family across the country. And the best part is, from the big city to many rural towns, Frontier services are broadly available and more affordable than cable.
Get entertainment from DISH Internet and TV Bundles.
When you add DISH to your Frontier service bundle, you can watch all your favorite shows on your favorite channels. Plus, DISH brings you the Hopper® Whole-Home HD DVR, which lets you record up to sixteen shows at once* and watch them from any room in the house. Add DISH TV to your Frontier Internet or TV service, to make a double play, or get all three services and make it a triple play.
*Requires Super Joey