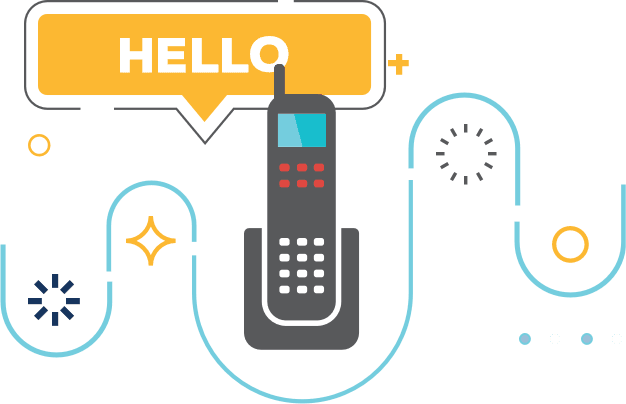 Con Frontier ahorrarás más que con otras compañías de teléfono
Contrata internet desde SOLO $20/mes
¡Pide ya el teléfono residencial de FRONTIER!
con contrato de 2 años
Servicio al cliente cierra en 88:88:88
Pick Your Frontier Phone Plan
Frontier Preferred Internet + Digital Phone Unlimited
per month for 12 mos. Taxes, surcharges and one-time charges apply. Maximum speeds are wired speeds. Wi-Fi, actual and average speeds vary. Service performance details at frontier.com/internetdisclosures.
For new residential Frontier Internet customers. Must establish and maintain Auto Pay. Maximum speeds are wired speeds. Wi-Fi, actual and average speeds vary. Service performance details at frontier.com/internetdisclosures. Activation ($85) and other applicable charges, additional services and taxes are extra & subject to change during & after the promo period. $10 fee applies when Internet is disconnected. Unlimited Digital Voice requires Internet service to function. To retain voice service upon Internet cancellation, customer must request change to Unlimited Voice (non-Digital) service at standard monthly rate. Your Frontier digital voice phone service, including 911 service, requires electrical or battery backup power to function. During a power outage, you may not be able to make calls, including to 911, without backup power for the Residential Gateway (RG) and/or the Optical Network Terminal (ONT), or an alternate means of calling. Optional Battery backup can be purchased separately at frontier.com/batterybackup. Service subject to availability. Cannot be combined with other offers. Other restrictions, Frontier policies and service terms apply.
No data caps or overage charges, plus Wi-Fi router included
Stream your favorite movies and TV shows, or play games online
Unlimited nationwide calling
LLAMADAS LOCALES Y
NACIONALES
ILIMITADAS

El servicio telefónico de Frontier te ofrece excelentes funciones.
Llamadas locales ilimitadas
Llamadas nacionales ilimitadas
Conexión confiable y segura
Identificador de llamadas
Llamada en espera
Correo de voz
Obtén un servicio telefónico residencial seguro y conveniente de Frontier Communications.
El servicio telefónico residencial no solo es un medio de comunicación confiable y de alta calidad sino una línea fija que le da más seguridad a tu hogar. ¿Sabías que los operadores del 911 pueden obtener tu dirección de casa cuando llamas desde una línea fija? Esto facilitaría que la ayuda llegue a tu casa en esas situaciones donde cada segundo cuenta.
El servicio de telefonía residencial es además muy práctico y conveniente, ya que tu plan de teléfono para casa te ofrece bajas tarifas en servicio de larga distancia y llamadas locales ilimitadas. Con una línea fija no tendrás que preocuparte de que se te acaben los minutos como sucede con tu plan de teléfono móvil. Además, en paquetes selectos también recibirás el servicio de llamadas locales y de larga distancia con un bajo pago mensual.
Ahorra con un paquete de telefonía residencia de Frontier.
Obtén excelentes ofertas en tu servicio de internet de Frontier al combinarlo con el servicio de voz digital de Frontier. Obtén todas las excelentes funciones telefónicas de las que te hablamos y además la velocidad y confiabilidad de uno de los principales proveedores de internet del país.
Llama ya para comenzar a ahorrar hoy mismo. 1-855-415-0314