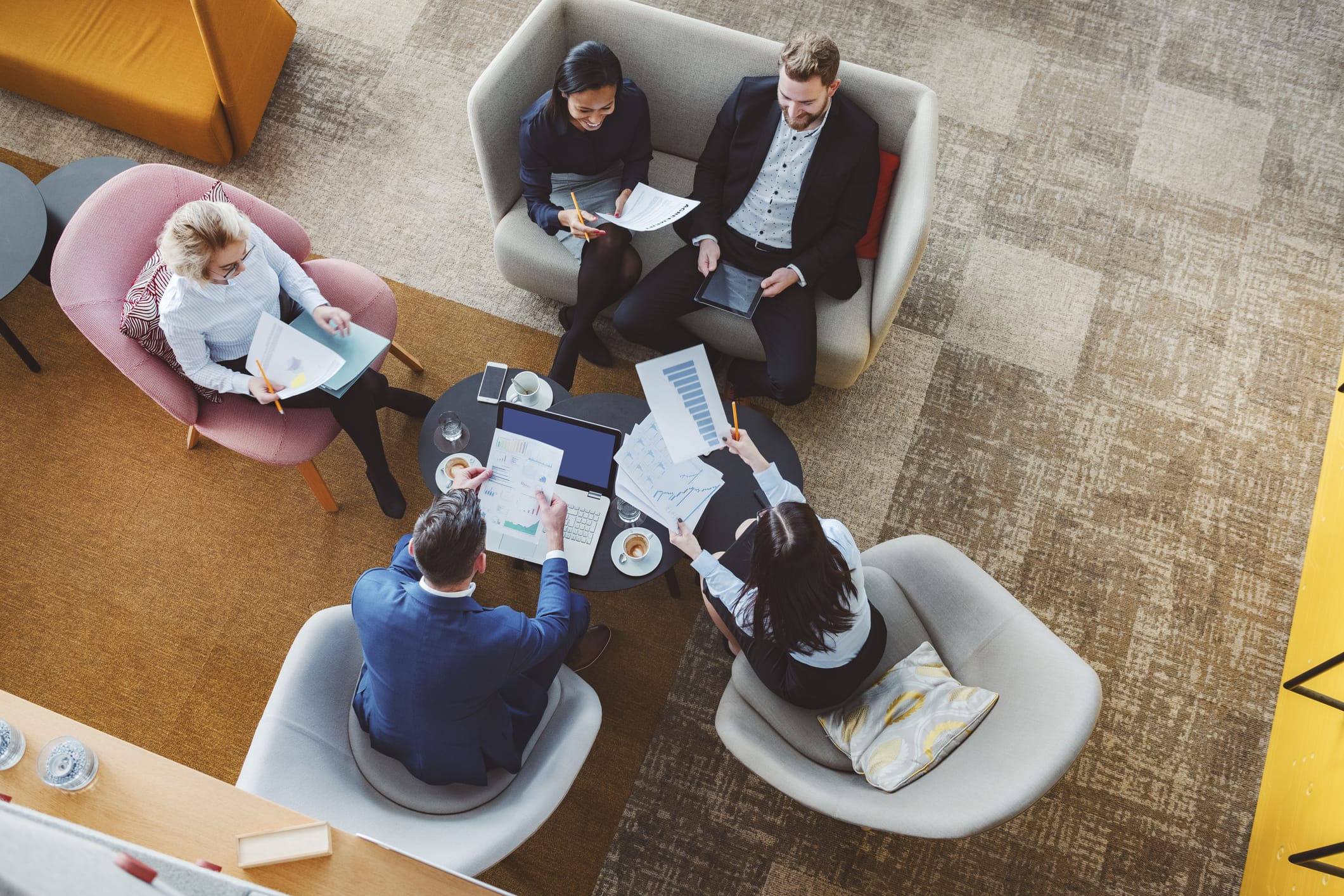 Switching to Frontier
"Something we've recognized is that the best experience with customer service is not having to deal with customer service because that usually means something has gone wrong. Our experience with Frontier in that sense has been minimal, which is fantastic."
—Chapin Herman
Frontier Business Phone
What can Frontier Business Phone do for your company?
Stay in touch with your customers and employees, enhance productivity, and provide the best landline phone service possible with cutting-edge technology from Frontier:
Unlimited nationwide calling means you can reach the right person at the right time, day or night.
Enterprise-level features such as call forwarding and three-way calling help you communicate more effectively and provide your customers the service they deserve.
24/7 tech support ensures that if something goes wrong, you can get the help you need.
Learn more about Frontier Business Phone Service
Frontier Business Internet
Finding the right internet service to support your business can be tough—but it doesn't have to be.
Frontier Business Internet gives your business the bandwidth it needs to serve your customers without compromise:
A fast, reliable connection ensures your business is on when you are.
A dedicated line helps keep your signal strong no matter how crowded the networks are.
Powerful security features keep your private data private.
Learn more about Internet
Frontier Business Customer Service
When a problem arises, you don't have time to waste. You need to get things working as quickly as possible so you can focus on your customers. That's why Frontier Communications offers experienced customer support and 24/7/365 technical support for our business customers and professional, on-site installation to get you up and running as quickly as possible.
Learn more about Customer Service
Trusted and Reliable Services
When the Stewart Insurance Agency needed an internet service provider to meet its unique needs, it turned to Frontier Business. Darrell Stewart, owner of the Stewart Insurance Agency, wanted to renovate a historic building for his business. This building's construction presented challenges for installing phone and data infrastructure, but Frontier was able to meet the needs of the Stewart Insurance Agency and provide a custom voice and internet solution for Darrell's growing business.
The result is a business that can handle sensitive customer data, with an average growth rate of 35–40% each year. "Frontier was able to provide and identify not only the needs we have today as an agency but also the needs of our growth," Stewart said. "They engaged us in the development and future of our business."
4 Ways Frontier Business Internet Can Help Improve Your Company's Bottom Line
Frontier isn't just another Internet Service Provider (ISP) or telecommunications company. We partner with small businesses across North America, from South Carolina and West Virginia to Texas and California to provide solutions that help make life easier for company owners, employees, and customers.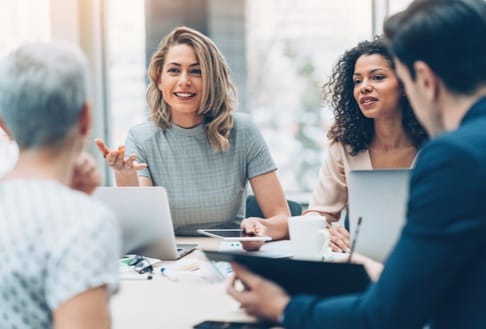 Reliable Service Means Less Downtime
Businesses shouldn't have to wait on their internet service to serve customers. That's why Frontier Business Internet is built on a reliable network that's on when you are. Whether you're in a big city or a small rural town, Frontier has a dependable business internet solution to meet your company's needs and provide you with the following benefits:
A highly reliable network that provides consistent uptime for your business.
A dedicated line means your connection isn't impacted by other businesses and users. Your network is your network.
24/7 tech support gets you back online quickly in the event of an outage or other issue.
Fast Speeds Mean More Productive Employees
You need high-speed internet that can keep up with the demands of a modern business. Frontier offers a variety of plans, from high-speed to fiber-optic internet, designed to meet your business's bandwidth needs without stressing your bottom line. Whether you have a small organization with just a few employees or a medium-sized business with a few hundred, Frontier is fast enough to power it all with the following features:
High-speed internet service for business with speeds up to 20 Mbps for HSI or up to 75 Mbps for Frontier FiOS.
Fast Wi-Fi connectivity ensures your employees can stay mobile and work where they're most comfortable.
Static IP addresses available to maximize performance on your network.
Affordable Pricing Means Lower Expenses
Frontier understands small businesses often operate on tight budgets. We've designed our packages to be as transparent and affordable as possible—what you see is what you'll pay for during the length of your contract term. No limited one-year promotional pricing like some other providers. And our package prices let small businesses take advantage of enterprise-level features without breaking the bank:
Internet packages give you the speed you need at a price you can afford.
24/7/365 tech support comes with all packages. With Frontier Business, you don't have to worry about technical issues bringing your business down.
Unlimited Data Means No Compromises
Many internet service providers impose limits on how much data commercial customers can use in a given month. If you're running a business, you have more important things to worry about than how many Gigabytes of data you've used this month. And with Frontier, you don't have to. With Frontier, business customers get unlimited high-speed internet in addition to the following:
No throttling or overages. Use your internet connection as much as you need without worrying about slowed speeds or additional charges.
Business on your own terms. No data limit means no limits on how your company uses the internet. Take advantage of the latest cloud technologies and the Internet of Things (IoT) with Frontier.
Committed to Improvement
Frontier Communications Business is committed to improving the lives of people in rural areas by providing broadband internet access in areas that previously haven't had it. Through the FCC's Connect America Fund (CAF), Frontier Communications Corp. (NASDAQ: FTR) has introduced broadband services to or improved speeds for over a million households across the US, including the town of Bonners Ferry, Idaho. As a result of Frontier's efforts, high school students in Bonners Ferry have access to robotics and other STEM programs, enabling them to compete in the modern business marketplace.