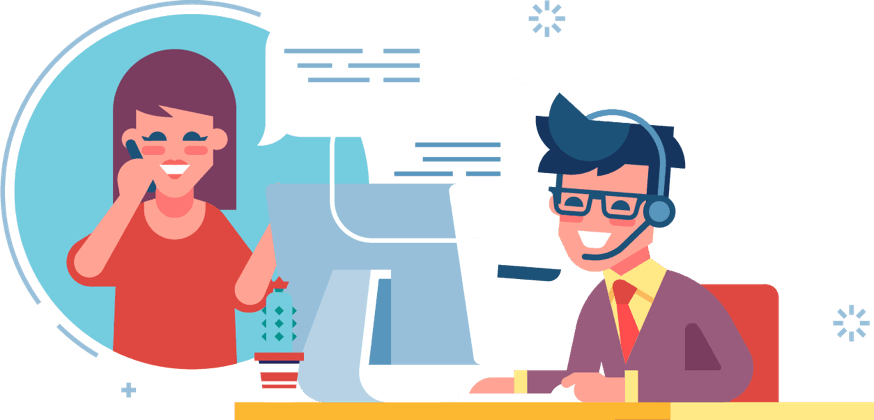 Frontier Customer Support
For Frontier Customer Support
Call 1-800-239-4430
For Frontier Customer Support
Call 1-800-239-4430
Common Frontier Customer Service Questions
Ever wonder why your first bill is larger than you expected? Or what are all the taxes, fees, and partial month charges? Let Frontier customer service answer those questions, or visit the Frontier Service FAQs page.
Question
Why is my first Frontier bill so high?
Answer
There are two reasons your first Frontier bill seems high:
All charges related to installation and setup are included.
Frontier charges for service a month in advance, so you see Partial Month Charges (also known as prorated charges), starting with the date your service was activated through the end of your first billing cycle.
People sign up for Internet, TV, and phone service all the time, and that means the service activation date often falls within a billing cycle, not at the start or end of one. Frontier customer service gets you caught up for the next billing cycle by adding Partial Month charges to your first bill.
Question
What are Partial Month Charges?
Answer
Partial Month Charges are more commonly known as prorated charges. These are fees associated with the start of a new service, like Internet, or an addition to an existing service, like adding phone service to your current Internet and TV package.
Question
Can I pay my Frontier bill online?
Answer
Yes! To pay your Frontier bill online, you first need to create your Frontier ID, and link your Frontier ID to your Frontier Account. To get started, have a copy of your bill handy so you know your Frontier Account number and PIN. Then go to https://www.frontier.com and click Sign In from the top right corner of the menu.
Common Frontier Tech Support Issues
Do you need to restart your router? Or perhaps you need help setting up your router. Or maybe your technical support issue relates to your phone. Whatever the problem, Frontier tech support is here to help.
While restarting your router is a common way to fix many Internet issues, how to restart your router is a common Frontier Internet support question.
Restarting your router is simple: unplug it. You can unplug the power cord from the device itself, or from the wall outlet. Now, plug the router back in, and count to 30. Lights on the front panel turn off, then start flashing. When you see the Power light glow, your router has been reset. If the light doesn't glow, press the Reset button on the back of the router, then, wait for the lights to flash and the Power light to glow.
Visit Frontier tech support for more help