Frontier TV Guide
Find all the Frontier channels at home or on the go.
Discover What's On Your State's Frontier Channel Lineup
When it comes to home entertainment, Frontier TV channels bring you an extensive selection, so you don't have to settle for subpar shows again.
Find your state's specific Frontier channel availability in the drop-down menu below.
Frontier Sports Channels
Your Ticket to the Best Seats in the House
Never miss game day with Frontier TV sports channel packages. You'll get complete access to highlights and recaps from top channels such as ESPN and Fox Sports Network.
Get even more action with Frontier's "Sports Pass," which offers popular stations. Slide into home with a top-notch mix of Frontier sports channels.
Your All-Access Pass to Premium Channels
Give your TV package an entertainment upgrade with the premium channel add-on option. You'll get front row seats to some of the best shows from premium networks. Prepare the popcorn because, with access to so many shows and movies with Frontier, it's showtime every night.

International Channels
A European tour doesn't always mean you have to leave your couch. Frontier is your passport to international content from around the world with add-on packs. Add-on international packs include channels from around the globe. With over 15 different language channels available, there'll surely be something for every viewer in your home. Additional subscription required.

Music Choice Channels
Available with select packages that include FiberOptic Internet, your music scene has never been hotter. Enjoy a personalized music and video experience and explore new choices. You can connect with your personal favorites and listen and watch the way you want, so get dancing today.
View Full Channel List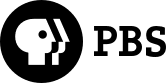 Public, Educational, and Governmental Channels
Stay informed and educated. Local Public, Education, and Government channels vary by location. Upgrade your package now for the add-ons you'll want in the future.
View Full Channel List
Watch Frontier TV Channels Anywhere with the FrontierTV App
Just because you're not at home doesn't mean you can't catch up on your favorite show. The FrontierTV App™ brings you your Frontier TV channels wherever you have a network connection. Access is free with your Frontier TV subscription, and you can download the app for both Android and iOS. Watch your favorite TV shows and movies wherever your device is connected.
Whether you're on a train or a bus ride, waiting in line, or looking for more TV channels than what your hotel room offers, use the FrontierTV App to access your Frontier TV channels and On Demand content anywhere you happen to be with your connected device.
FrontierTV App requires recent Android or iOS operating systems. Cellular data restrictions and rates may apply.