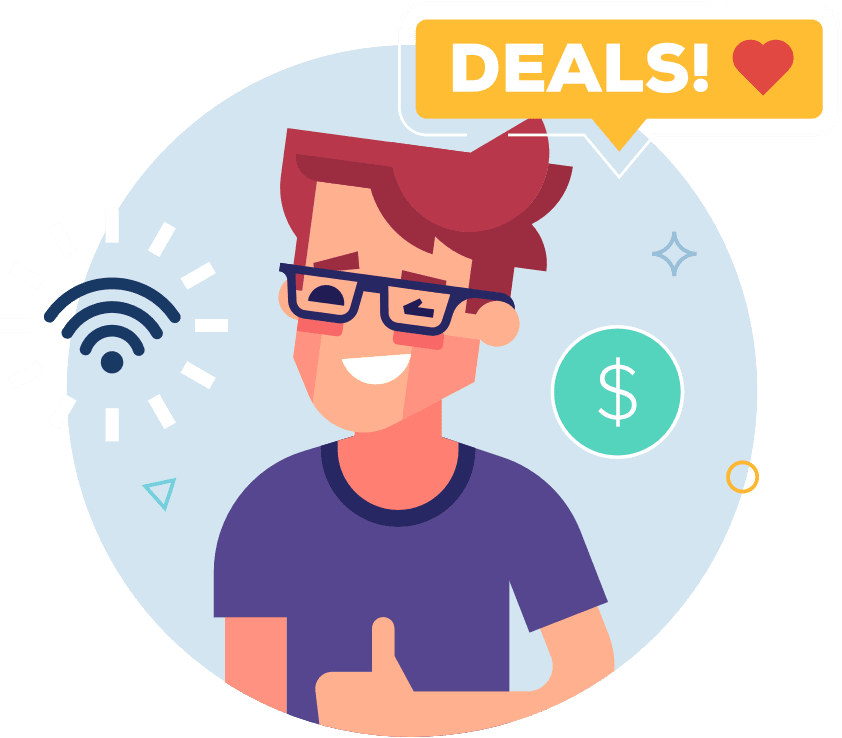 Get the Best Internet Deals and Frontier Promotions
Deals starting at $20
Enter your zip code to find your deal!
*Restrictions apply, see details.
The Best Internet Deals Have More Than Just Internet
High-Speed Internet deals. Frontier® FiOS® Internet deals. Frontier has it all so you get the Internet speed and reliability you want. But entertainment isn't limited to just Internet, and neither are Frontier deals.
Frontier TV deals, whether DISH® TV or FiOS TV, give you the channels you want, like movies, sports, news, and family entertainment. You can add on premium channels too, or add more sports channels with a sports pack. TV deals by Frontier give you the power of variety so you can watch what you want, when you want.
With the best Internet deals from Frontier, you can save more by bundling Internet and TV, or Internet, TV, and phone.
Special Offers from Frontier
What else can you get with Frontier Communications?

Premium Channels
Premium Channels on select packages are only $5 each.

Price-Lock Guarantee
Get a guaranteed price-lock for up to 2 years when you order a qualifying package.
Latest Frontier Internet Promotions for You
Want a Nest Learning Thermostat for $99, a discount from a retail value of $249? Then check out this great Internet promotion!
Sign up or upgrade your Frontier Internet service and receive a special offer on a Nest Learning Thermostat.
The Nest Learning Thermostat operates on an auto-schedule, which adapts to the temperatures your family prefers. It will turn itself down when no one is home, and turn itself back up just before you get home. You'll save on energy costs since your house won't be heated or cooled when it's empty. Nest is connected through Internet Wi-Fi to help you control the temperature in your home with your smartphone or tablet.
Security and savings more your thing? You're in luck! Bundle Internet with select Frontier Secure products and get an additional $5 off your monthly bill.