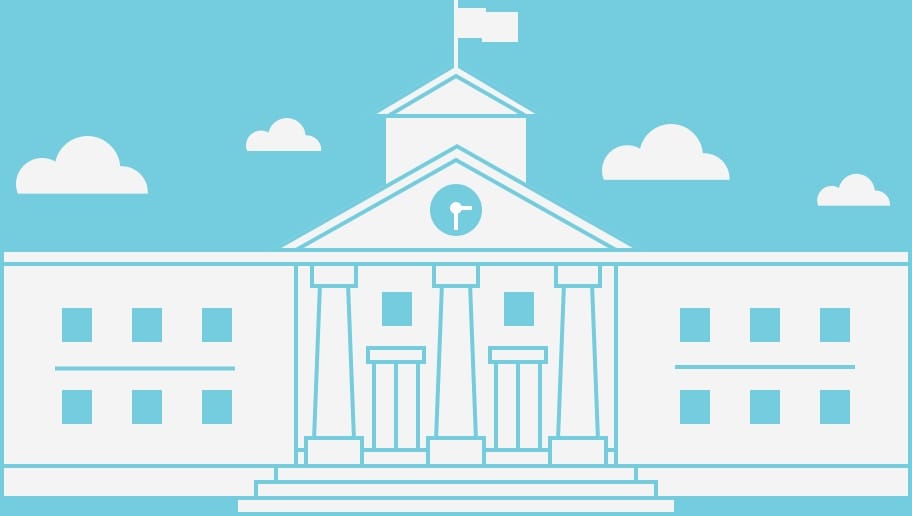 Best Affordable Student Internet Deals are Here
How to get started with affordable Internet.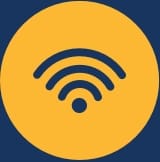 Get the Most with Fast, Reliable Student Internet Deals
Tired of handing in your homework late because your Internet went down, or worrying about lag time during a timed test? Would you prefer faster, affordable Internet? Then it's time to order Frontier Internet!
Frontier Communications® offers affordable student Internet deals that deliver fast and reliable connections so your homework is always on time, and there is still pizza money in your wallet every month.
Plus, with Frontier student Internet deals, you also get the bandwidth necessary for streaming and gaming. Whether hitting the books or practicing for the next eSports tournament, you get Internet service with the speed and reliability you expect with Frontier student Internet deals.
Call to order today! 1-855-504-5895
Yes! There is Affordable Internet with No Data Caps!
Frontier offers affordable Internet plans with No Data Caps*.
Yes! That's right! Stream and game all you want, and still be able to upload homework assignments.
If you live in a High-Speed Internet area, put Frontier to work for you. Get the power and reliability of Frontier and enjoy consistently fast service 24/7.
Live in a FiOS® area? Great! FiOS is 100% fiber-optic Internet with equal upload and download speeds. Share pictures and videos as fast as you stream movies and music–on multiple devices simultaneously with No Data Caps.*
Wherever you live, you'll find affordable Internet plans from Frontier.
Do More than Homework with Student Wi-Fi Deals
No more going to the computer lab to finish a paper, print it, and drop it in a box outside your professor's office. No more running wires all over your dorm room or apartment. With student Wi-Fi deals from Frontier, you can do your homework from the couch, the kitchen table, or wherever is most comfortable.
Student Wi-Fi deals aren't limited to schoolwork. Since Wi-Fi lets you connect any Internet-enabled device without using cables and splitters, you can connect your gaming console, and your roommate's, to the same Internet connection!
Switch your cell phone to Wi-Fi when you're home to save on cell data. Now go ahead, post a day's worth of photos to social media, and stop worrying about exceeding your data limit.
What Do I Need to Connect to the Internet?
Great question. You need four things to optimally connect to the Internet:
An Internet connection.
A modem.
A Wi-Fi router.
An Internet-connected device, like a laptop, gaming console, or tablet.
When you sign up with an Internet Service Provider (ISP) like Frontier, you get a modem. Most modems also include a built-in Wi-Fi router. The modem connects to the Internet, and the router enables devices to wirelessly connect to the Internet.
You can also purchase your own router to alternatively manage your Internet connection. Remember to change the name of your router, and thus your Wi-Fi network, and password-protect it.
The Benefits of No Contract Plans with Frontier
As a student, signing a term contract for Internet doesn't always make sense. You might be graduating in nine months, for example, or transferring schools.
With Frontier Internet, you can sign up for Internet with no term contract.
No term contracts give you the flexibility to enjoy reliable Internet with No data caps* and not worry about paying an early termination fee when you graduate, take that great internship in another state, or hit the road for the summer.
*Other terms and conditions apply, including Frontier's Acceptable Use Policy and Network Management Policy and are subject to change without notice. Service availability varies by location.

Pad Your Summer Savings by Bundling Internet and TV!
Internet and TV. Internet, TV, and phone. Whatever your preference, there is a Frontier Internet bundle for you. If you live in a High-Speed Internet area, DISH® TV offers all the sports, movies, and TV shows you want. Add the Hopper 3, the feature-rich HD DVR and watch TV your way.
Live in a FiOS area? Perfect! With FiOS TV by Frontier, you can access Netflix® just like you do other channels–right from your channel guide.