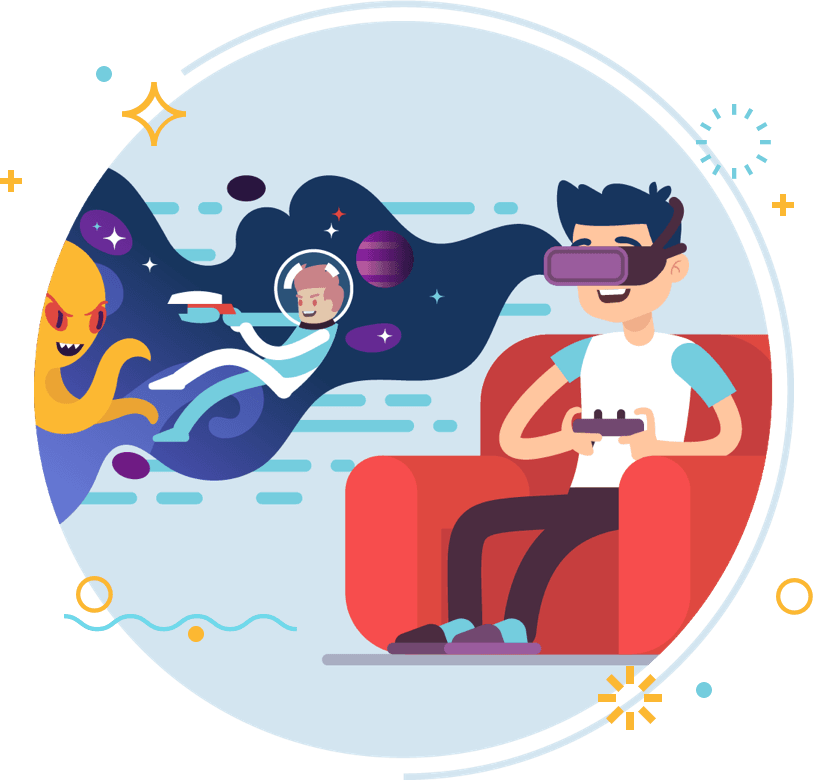 From Novice to Pro: Why You need the Best Internet for Online Gaming
Why is Internet Speed Important for Gaming?
Online games have come a long way since Multi-User Dungeon (MUD) games, which were text-based, role-playing games popular in the 1990s. While DOOM® is credited with popularizing "deathmatch" games, where multiple players play head-to-head, the advancement of Internet speeds faster than 56K dial-up has given way to Multiplayer Online Battle Arena (MOBA) games, Massively Multiplayer Online (MMO) games, and virtual reality gaming.
This explosion in popularity of MOBA and MMO games has put emphasis not merely on Internet speed, but also ping rates and latency. A ping is a signal sent from your gaming console or computer to the gaming servers, be it for XBox®, PlayStation® Network, or Blizzard®. The time it takes for the gaming server to return the ping is called latency.
Internet speed comes into play as the faster your Internet connection, the lower your ping rate and latency is likely to be, giving you faster data exchange and smoother game play. A fast, network-ready Internet connection is increasingly important for virtual reality game play, too. Lag time is annoying for any gamer, especially at critical game points, but if you're gaming via VR, that kind of lag slows the frame rate and can cause motion sickness.

A Brief Look at Gaming Consoles
There was a time when the PC was the primary choice for online gaming. Not anymore. From the XBox and PlayStation to the Nintendo® Switch®, there's a plethora of online gaming options for the novice and professional gamer. According to a 2017 survey by the Entertainment Software Association (ESA) that surveyed over 4,000 US households, 67% of households own a video game-playing device. While the majority of homes surveyed own a PC, 48% own a gaming console, like an XBox or PlayStation.
An interesting fact from the survey is that 53% of what the ESA calls "the most frequent gamers" play multiplayer games, and those gamers average six hours a week playing against others online. The top five most popular games in 2016, according to the survey, were Call of Duty: Infinite Warfare, Battlefield 1, Grand Theft Auto V, Madden NFL 17, and NBA 2K17.
Whether you're playing Call of Duty, Overwatch, or any other game with online capabilities, a network-ready Internet connection is key so you can come through in the clutch. That network-ready Internet connection is also necessary for downloading the latest console updates and patches, getting downloadable content (DLC) for your favorite games, and downloading new releases.

Virtual Reality: The Future of Gaming
Virtual Reality (VR) gaming is no longer relegated to movie magic. With the Oculus® Rift, the Samsung® Gear VR®, the Sony PlayStation VR, and the HTC® Vive, VR gaming has gone mainstream.
Instead of passively sitting on your couch, clicking buttons on a controller as you normally would, VR games create an immersive experience. You strap on a VR headset that covers your eyes and ears, and use handheld controllers to interact with the environment. What this means is that when you play a first-person shooter, like Onward or Farpoint, you are using your full body to interact with the virtual environment.
While VR technology continues to improve, and there are pros and cons to each system, like the comfort and feel of the device, the processing power, and its sensor systems, a key factor for a good VR experience is fast, network-ready Internet. An important aspect of VR is frame rate, or how fast images are displayed. It's easy to see the evolution of frame rates when you compare classic films to the movies of today. What was once a rapidly moving slide show where each frame was discernible has progressed to a seamless experience.
For that seamless experience to translate to VR, the speed must increase from 30 frames per second to 90 frames per second. That high frame rate is necessary for virtual motion to feel natural, and help prevent simulation or motion sickness. That kind of speedy data transfer requires a fast, network-ready Internet connection.
VR gaming is still a relatively new technology, but as it continues to mature so will the experience.

The Meteoric Rise of Professional Gaming
Picture this: a stage is set up in an arena with four gaming PCs or consoles stage-left, and four gaming PCs or consoles stage-right. There are big screens set up so the audience can watch the action as they cheer for their favorite teams during the Call of Duty World League Championship.
If not for the gaming PCs or gaming systems setup, it sounds like a sporting event.
Welcome to eSports.
Your State's Favorite eSport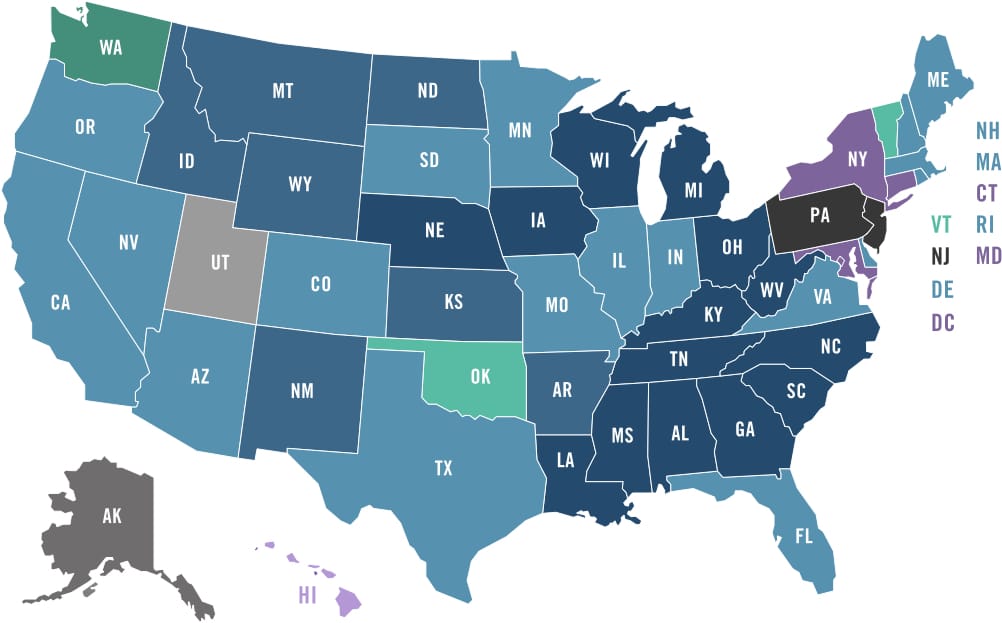 Overwatch
Halo 5
Counter Strike
Dota 2
Starcraft II
FIFA
Hearthstone
Heroes of the Storm
League of Legends
Call of Duty: Infinite warfare
As the popularity of professional gaming continues to rise, tournaments have transformed what was once considered a leisurely activity into an international spectator sport.
Fun fact: The best pro gamer in the United States has earned nearly $3 million from 67 tournaments!
In January of 2016, ESPN rolled out an "eSports" section on their website to cover the latest news in games such as League of Legends, Dota 2, and Counter-Strike. The Philadelphia 76ers professional basketball team has created its own esports team, Team Dignitas, that competes in tournaments for such eSports games as League of Legends, Counter-Strike: Global Offensive, Heroes of the Storm, Overwatch, and Smite.
Frontier Internet Speeds For Every Gamer
Whether you game online with friends, want to improve your skills before the next tournament, or you're into VR gaming, Frontier has the Internet speeds you need.
See what Internet plans are available